Moreover, enclosed transportation provides an additional degree of safety and security than open transport trailers. Your vehicle will be hauled safely with minimal risk of any damage, wear & tear and it will only be accessible to pre-screened and professional carriers.
Enclosed car transport services cater to the owners of luxury, classic, or exotic vehicles who require extra care and protection while shipping their cars. The vehicles you see in the trailers are typically of high-end or unique models such as Ferraris, Lamborghinis, Aston Martins, or any other cars that require special handling.
Enclosed carriers usually employ experienced drivers with specialized knowledge in handling premium vehicles. These drivers have undergone rigorous training and have knowledge on how to secure your vehicle safely in the trailer, ensuring that it doesn't shift or move during transit, or worse, be scratched or damaged.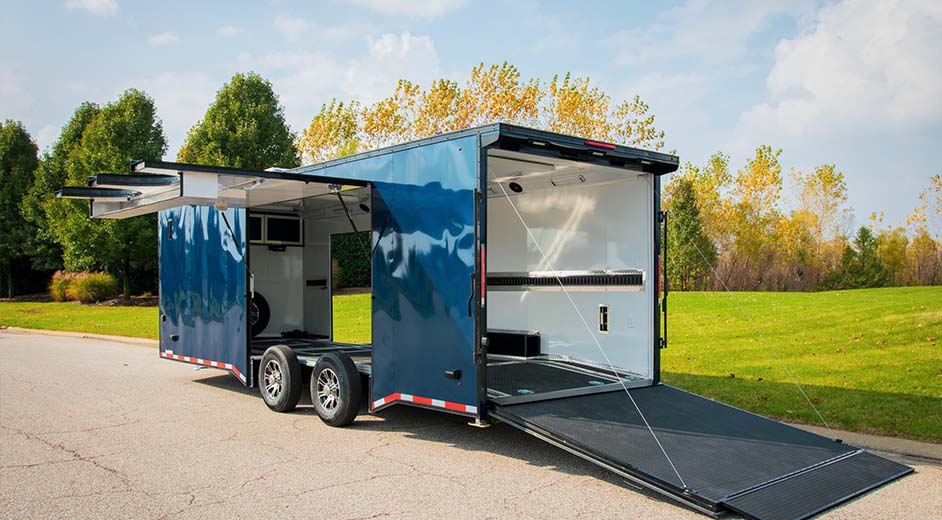 Most enclosed shipping companies offer customizable services according to your specific needs and preferences. These services may include any combination of traditional door-to-door shipping, open transport trailers, and specialized concierge services for classic car owners.
Though enclosed car transport services come at a higher price tag than traditional open trailers, the added benefits of safety and security are worth the investment. These services are excellent for those seeking additional safeguards for their cars during transit.
So, if you want your vehicle to arrive safely and in excellent condition consider the advantages of using an enclosed car carrier for your next car shipment because no matter how valuable or meaningful your car is to you, it deserves to be treated with utmost care and respect.